Admiral Of The Fleet

Posts: 3849
Joined: Mon Jul 30, 2007 10:10 am
Gender: Male
Twitter: http://www.twitter.com/age_dub
Location: Essex
Contact:
Cost isn't an issue. Especially as someone just donated £50. But do EBS players actually use it?
HILARIOUS Youtube videos
--->
Donate to keep EBS alive
<---
If you have problems, be sure to check the
Guides Section
for simple idiot-proof guides with screenshots 'n' all.
---
Vice Admiral

Posts: 2750
Joined: Sun Mar 08, 2009 12:39 pm
Gender: Male
Location: Over the hills and far away
Contact:
We are getting EBS users but it is often only one or two at a time during the afternoon and evening. This compares with the nights we were able to fill 2 servers!
aka EvilB@stard
Insurgency Config maniac
Putting my hacks on your PC
---
There must come a point when one has to admit to oneself that it's dead, and let it rest in peace. That point can't be far off if it isn't here already.
EASY NOW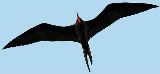 ---
Warrant Officer

Posts: 173
Joined: Mon Jan 12, 2015 11:44 pm
Gender: Male
I only pop on to remissness very infrequently so other opinions will most likely matter more.
If people want to keep it going and keep chipping in then by all means but with 4 years of solid games and community spirit in the bag, I'd rather not see it to deteriorate to a pain in the arse to keep it going.
Maybe investigate the next iteration of the game to see if people are interested but for now, with the declining player-base and the ever increasing work loads on DarkD and taran (a shout out to to those two for putting in some phenomenal work to get the server to where it is), I think insurgency in EBS has ran its course and its time to call it a day.
The resident muppet ...
---
Warrant Officer

Posts: 168
Joined: Fri Jun 23, 2017 6:48 pm
Gender: Male
Location: London
Contact:
4 years in the gaming world is a lifetime and what an accomplishment it went on to endure such success with a fabulous community. The hundreds if not thousands of hours DarkD and Taran have put into keeping it going speaks volumes to their generosity and team spirit for the community. I think we need to reserve our efforts for future games e.g. Post Scriptum, Sandstorm and simply be thankful and cherish the great memories we have had on the EBS insurgency servers since 2014. As Rory Breaker said on Lock Stock" If the milk turns out to be sour, I ain't the kinda pussy to drink it." well I think its time look for some new milk and put this old one into the memory banks.

Word up!
KM
Dyin' ain't much of a living boy!
---
Warrant Officer

Posts: 1194
Joined: Tue Apr 18, 2017 3:06 pm
Gender: Male
Steam: =EBS= Ztranier [DPT]/ http://steamcommunity.com/profiles/76561198008007768/
Location: Düsseldorf/ GER
sorry for beeing ofline for 3 weeks, but ihave hade some issues with the pc

i´d like to Keep it for another 3 months cause at the moment it is my most loved game at the right now
although @Age told us that there is no money problem i can do a donation in the shorter future to keep it alive......

but yes, i also can see that the earth has turned a bit further arround and that there will be some other games we all(some of us) can meet and play together.

all in all i like the idea of having own Servers and that has been one the reasons why i have joined the EBS community

I just wanted to have good times in the game at that time, with people who were relaxed, did not strive for any recorden, and not the game itself is the most important thing, but the being together
I know that I will never be the best shooter and will not be too good if I'm to lead a team, but I'm looking forward to spending time with everyone. or just to play with some of you ...

besides, lately i realized that INS has brought more disturbance into the community than joy therefore i believe that, contrary to my previous comments, it is the best .....
---
Warrant Officer

Posts: 1194
Joined: Tue Apr 18, 2017 3:06 pm
Gender: Male
Steam: =EBS= Ztranier [DPT]/ http://steamcommunity.com/profiles/76561198008007768/
Location: Düsseldorf/ GER
...... to play something else but INS "together"

maybe the Server Admin energy will be back when the new heat is going to get crayzy because imo without those gents who are taking care about the EBS owned Servers

maybe i am wrong but



i really do hope that i can stay in touch to u ladies and guys
---
Warrant Officer

Posts: 153
Joined: Mon Sep 21, 2015 8:57 pm
Gender: Male
Steam: Spacechimp3000
Insurgency is what brought a lot of members (including myself) into EBS and it would be sad to see it go. However that said the way the devs are fucking us, the decline of regular members joining and keeping the server going and the constant issues and fixes that constantly require the dedicated attention of Taran and DarkD (Shout out to the both of them by the way) I think a time must come. Im hopeful that Sandstorm will provide some hope for a future, but I think that is a test and see policy. Just my banana's worth of input.
Gimme all your bannana's
---
I agree with Chimp in some ways I joined EBS via Insurgency and I have had some great times.
I personally would like to see the server stay but get across to the members that still come on to try and recruit members.
Now that the greatest recruitment king plays PUBG only now, doesnt mean ins is dead.
This time of year is a quiet period as people go out when the suns out etc, holidays, students get part time jobs etc.
The other issue with the NWI pissing about with the game is a major issue. I am in awe of Dark and Taran and I will understand 100%
if they both hang up their boots.
I know it is selfish of me to say lets keep it going for our fun and entertainment, but the guys who keep it running smoothly should have the final say
as to how this pans out.
Thanx DARK & TARAN love you guys.
---
Who is online
Users browsing this forum: No registered users and 3 guests