Vice Admiral

Posts: 1585
Joined: Sun Sep 19, 2010 8:40 pm
Twitter: Tw@tter? No - I'd rather die
Did I just read that link right? £1248 for a soundbar? Fk me, that's almost as much as me telly!
"When you pour water in a cup, it becomes the cup. When you pour water in a bottle, it becomes the bottle. Water can drip, water can crash. Become like water my friend."
Bruce Lee.
---
Captain

Posts: 1052
Joined: Fri Oct 21, 2011 6:12 pm
Gender: Male
Twitter: https://twitter.com/stevesmediasolu
Facebook: https://www.facebook.com/srw1966
Location: From Leeds, live in Scarborough
yes but unlike you i drive around in a 'shed', i prefer things that plug in over having wheels (not including white goods and other female appliances lol)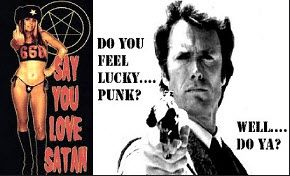 Dip me in honey and throw me to the lesbians!
---
Who is online
Users browsing this forum: No registered users and 3 guests