And now we've just realised that our green bin will be emptied next Friday! What chance! It just keeps getting better!
EASY NOW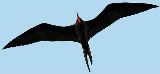 ---
Warrant Officer

Posts: 1121
Joined: Sat Apr 29, 2017 9:35 pm
Gender: Male
Twitter: https://www.twitter.com/0v3rz34l0u5
Facebook: https://www.facebook.com/0v3rz34l0u5/
Location: Cambridgeshire
One week!!
overzealous
(adjective)
Too zealous; too enthusiastic or fervent.
"With his overzealous attempts to impress, he only managed to annoy them."
Profile Picture Credit
---
Vice Admiral

Posts: 3838
Joined: Sat Apr 19, 2008 3:22 pm
Gender: Male
Location: Birmingham
Contact:
@Spawnsy don't worry mate, we will soon fill it up again
---
Vice Admiral

Posts: 2750
Joined: Sun Mar 08, 2009 12:39 pm
Gender: Male
Location: Over the hills and far away
Contact:
And I've got both my flight tickets and exit permit
aka EvilB@stard
Insurgency Config maniac
Putting my hacks on your PC
---
WOOP! It's all coming together!
SQUEEEEE!
EASY NOW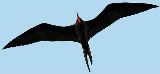 ---
Vice Admiral

Posts: 1585
Joined: Sun Sep 19, 2010 8:40 pm
Twitter: Tw@tter? No - I'd rather die
Awesome. So looking forward to this. So many people to meet again, and many to meet for the first time. Awesome.
"When you pour water in a cup, it becomes the cup. When you pour water in a bottle, it becomes the bottle. Water can drip, water can crash. Become like water my friend."
Bruce Lee.
---
Warrant Officer

Posts: 1201
Joined: Mon Apr 06, 2009 8:34 pm
Gender: Male
Location: portsmouth uk
I want pic's I promise not to tag dark but wish I could be there .
---
Just got back from the restaurant. Some changes! The menu we asked for is £15 per person, but there will be additional dishes as well as what we've hiswn. It's not a self-service buffet, it's a sit-down affair. Still.
EASY NOW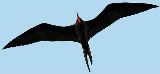 ---
Ok. I think now would be a good time to see if any one has any allergies or special dietary requirements.
Anything worth shooting is worth shooting twice. Bullets are cheap and lives are priceless.
---
Already asked. Nobody answered.
EASY NOW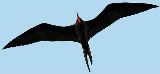 ---
Who is online
Users browsing this forum: No registered users and 1 guest