Warrant Officer

Posts: 1193
Joined: Tue Apr 18, 2017 3:06 pm
Gender: Male
Steam: =EBS= Ztranier [DPT]/ http://steamcommunity.com/profiles/76561198008007768/
Location: Düsseldorf/ GER
if you like dub check out the easy star all-stars @Vaag



and Aswad made some nice Dub also


---
Warrant Officer

Posts: 1193
Joined: Tue Apr 18, 2017 3:06 pm
Gender: Male
Steam: =EBS= Ztranier [DPT]/ http://steamcommunity.com/profiles/76561198008007768/
Location: Düsseldorf/ GER
and those guys are also making some decent Dub Reggae: Dub Spencer and Trance Hill


---
SWO

Posts: 739
Joined: Sat Mar 29, 2008 7:06 pm
Gender: Male
I always liked this megamix

---
Warrant Officer

Posts: 1193
Joined: Tue Apr 18, 2017 3:06 pm
Gender: Male
Steam: =EBS= Ztranier [DPT]/ http://steamcommunity.com/profiles/76561198008007768/
Location: Düsseldorf/ GER
Yeah @HonorOfDuty
perfect musik for a late night BBQ at Neuwvliet Bad Beach after a hot day at the North sea
---
Vice Admiral

Posts: 3838
Joined: Sat Apr 19, 2008 3:22 pm
Gender: Male
Location: Birmingham
Contact:
---
Warrant Officer

Posts: 1193
Joined: Tue Apr 18, 2017 3:06 pm
Gender: Male
Steam: =EBS= Ztranier [DPT]/ http://steamcommunity.com/profiles/76561198008007768/
Location: Düsseldorf/ GER
finaly BB
i wondered when there was somthing original dub was comming from your direction
---
My sister used to listen to Lee scratch perry a lot. Never did get in to it.
EASY NOW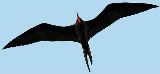 ---
Haha we started the dub revolution. Im not too sure about that Pink Floyd Money cover. But theres some good stuff here.

@ztrainier that DUB LP track remindmed me a lot of




But my favorite track of them is this one, where they mix some breakbeat into their dubby sound.


---
Warrant Officer

Posts: 1193
Joined: Tue Apr 18, 2017 3:06 pm
Gender: Male
Steam: =EBS= Ztranier [DPT]/ http://steamcommunity.com/profiles/76561198008007768/
Location: Düsseldorf/ GER
---
Warrant Officer

Posts: 1193
Joined: Tue Apr 18, 2017 3:06 pm
Gender: Male
Steam: =EBS= Ztranier [DPT]/ http://steamcommunity.com/profiles/76561198008007768/
Location: Düsseldorf/ GER
---
Who is online
Users browsing this forum: No registered users and 2 guests