Warrant Officer

Posts: 938
Joined: Tue Apr 18, 2017 3:06 pm
Gender: Male
Steam: =EBS= Ztranier [DPT]/ http://steamcommunity.com/profiles/76561198008007768/
Location: Düsseldorf/ GER
bad new Folks

our member Buddha just passed away three day ago, lost in a car crash
---
Midshipman

Posts: 100
Joined: Sun Dec 04, 2016 7:04 pm
Gender: Male
Location: Between Bordeaux and the ocean, not far from my amp and guitar
Too bad
Best wishes to his dears
imo we should grant him and make him a full EBS member posthum
No objection sir, that's fine
Aristote : to be, is to do
William S : to be,or not to be
JP Sartre : to do is to be
F Sinatra : do be do be do
---
Vice Admiral

Posts: 3615
Joined: Sat Apr 19, 2008 3:22 pm
Gender: Male
Location: Birmingham
Very sad news, my best wishes to his family.
---
Leading Rate

Posts: 22
Joined: Sat Oct 07, 2017 8:27 pm
Gender: Male
Saddened to hear it.
Although not the most talkative, he did have an enthusiasm about him that was hard to miss.
---
Warrant Officer

Posts: 835
Joined: Sat Apr 29, 2017 9:35 pm
Gender: Male
Location: Cambridgeshire
Sad news.
---
I wish to convey my most heart-felt condolences to his family at this most trying and difficult time.
EASY NOW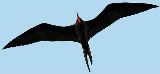 ---
It is always a shock to learn such news.
I hope his family and friends find the strength needed to go on in this difficult time.
---
Vice Admiral

Posts: 2851
Joined: Wed Jan 16, 2008 10:59 pm
Gender: Male
Location: Birmingham
I saw his brother was on earlier, and to you sir, I can speak personally about the loss of somebody so close, you have my deepest condolences and my most heart felt respect.

R.I.P
---
Warrant Officer

Posts: 938
Joined: Tue Apr 18, 2017 3:06 pm
Gender: Male
Steam: =EBS= Ztranier [DPT]/ http://steamcommunity.com/profiles/76561198008007768/
Location: Düsseldorf/ GER
Last edited by
Ztranier
on Sun May 06, 2018 9:24 am, edited 1 time in total.
---
Leading Rate

Posts: 24
Joined: Fri Mar 02, 2018 8:40 pm
Gender: Male
Twitter: /
Facebook: /
Best wishes to closest friends and family.
---
Who is online
Users browsing this forum: No registered users and 0 guests