Warrant Officer

Posts: 950
Joined: Tue Apr 18, 2017 3:06 pm
Gender: Male
Steam: =EBS= Ztranier [DPT]/ http://steamcommunity.com/profiles/76561198008007768/
Location: Düsseldorf/ GER
wow this guy is kinda genius, nice find Bill
---
Vice Admiral

Posts: 3654
Joined: Sat Apr 19, 2008 3:22 pm
Gender: Male
Location: Birmingham
Contact:
Thanks dude, have a look at the Genesis one that he does as well.
---
Warrant Officer

Posts: 885
Joined: Sat Apr 29, 2017 9:35 pm
Gender: Male
Location: Cambridgeshire
I saw this chap in Cambridge on Saturday. Mesmerising!


---
some old stuff that many may have seen, but some really cool stuff.

EASY NOW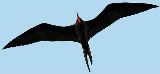 ---
Vice Admiral

Posts: 3654
Joined: Sat Apr 19, 2008 3:22 pm
Gender: Male
Location: Birmingham
Contact:
---
Warrant Officer

Posts: 885
Joined: Sat Apr 29, 2017 9:35 pm
Gender: Male
Location: Cambridgeshire
---
Vice Admiral

Posts: 3654
Joined: Sat Apr 19, 2008 3:22 pm
Gender: Male
Location: Birmingham
Contact:
---
Who is online
Users browsing this forum: No registered users and 1 guest