SWO

Posts: 1456
Joined: Sun Sep 19, 2010 8:40 pm
Twitter: Tw@tter? No - I'd rather die
Three bands I have got into in the last few months. Non of them famous. Enjoy.
Mybaby


Blackballed


EchoTown

---
missed it. yeah, better, but i think that they played out of their skins at cambridge. it's highly likely that it was one of the biggest gigs they'd ever done, they were visibly fizzing with excitement, and slammed it.
EASY NOW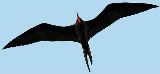 ---
here is a vid just we did for a band with a bunch of friends with pro show cams and lights just for fun.
4 cams, and a GrandMa one desk


---
---
so sad that he is one of the benchmarking Rockers who left us in the past 3 years
---
Able Seaman

Posts: 13
Joined: Thu Jul 06, 2017 7:17 pm
Gender: Male
Twitter: https://twitter.com/ElitGuard
---
have seen some of those tapes already

Oliver is a big fan of them and psoted some VID URLs of them to me
---
wasn´t that over the hills song original form Garry Moore?
---
Commander

Posts: 310
Joined: Sun Oct 12, 2008 3:13 pm
Gender: Male
---
ohhh
uu jeehh what a bad Playback Clip, not a sinlge Video cut is synchronised to the instruments
---
Who is online
Users browsing this forum: Bing [Bot] and 1 guest