Warrant Officer

Posts: 807
Joined: Tue Apr 18, 2017 3:06 pm
Gender: Male
Steam: =EBS= Ztranier [DPT]/ http://steamcommunity.com/profiles/76561198008007768/
Location: Düsseldorf/ GER
@ 0v3rz34l0u5
i am from Germoney
---
Vice Admiral

Posts: 3531
Joined: Sat Apr 19, 2008 3:22 pm
Gender: Male
Location: Birmingham
---
Saw this chap and his band at the Cambridge folk festival.
Tons of energy and enthusiasm. A highlight for me. Sadly the studio version doesn't do them justice. Still.

EASY NOW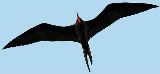 ---
Vice Admiral

Posts: 3531
Joined: Sat Apr 19, 2008 3:22 pm
Gender: Male
Location: Birmingham
Didn't you see this one mate.

---
SWO

Posts: 1527
Joined: Sun Sep 19, 2010 8:40 pm
Twitter: Tw@tter? No - I'd rather die
Three bands I have got into in the last few months. Non of them famous. Enjoy.
Mybaby


Blackballed


EchoTown

---
missed it. yeah, better, but i think that they played out of their skins at cambridge. it's highly likely that it was one of the biggest gigs they'd ever done, they were visibly fizzing with excitement, and slammed it.
EASY NOW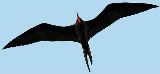 ---
Warrant Officer

Posts: 807
Joined: Tue Apr 18, 2017 3:06 pm
Gender: Male
Steam: =EBS= Ztranier [DPT]/ http://steamcommunity.com/profiles/76561198008007768/
Location: Düsseldorf/ GER
here is a vid just we did for a band with a bunch of friends with pro show cams and lights just for fun.
4 cams, and a GrandMa one desk


---
---
Warrant Officer

Posts: 807
Joined: Tue Apr 18, 2017 3:06 pm
Gender: Male
Steam: =EBS= Ztranier [DPT]/ http://steamcommunity.com/profiles/76561198008007768/
Location: Düsseldorf/ GER
so sad that he is one of the benchmarking Rockers who left us in the past 3 years
---
Leading Rate

Posts: 29
Joined: Thu Jul 06, 2017 7:17 pm
Gender: Male
Twitter: https://twitter.com/ElitGuard
---
Who is online
Users browsing this forum: No registered users and 1 guest