Thought it might be cool to have a thread for random things that happened in GTA.
Story 1:
As Trevor, I happened across a couple at a bar, they were drunk and asked if I'd take them back to their motel. I agreed, they got in the car and I started driving them. On the way, they started having sex in the back, so Trevor basically told them he was going to join in. I decided that rather than take them to their motel I'd take them to the local cult instead (there's an achievement for doing so).
Story 2:
Driving along in the sticks, I noticed a group of red dots on a dirt track off the main road. Curious I took a car to investigate and found a load of dead bodies and a bloke dying on the ground. He said someone had made off with the money down hill. There was a triad bloke further down the hill with a case of money, I killed him and took it, then went back to my car and left the scene.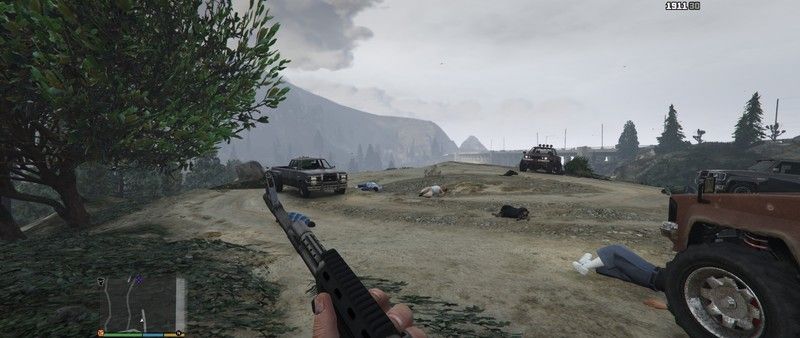 Story 3:
On the pier, drunk (me, not my character), I started flirting with some birds in bikinis. They apparently didn't like it and called me disgusting. So I punched them. Punching people while playing in first person is hilarious. Uppercut a bitch to the face.