Warrant Officer

Posts: 643
Joined: Tue Apr 18, 2017 3:06 pm
Gender: Male
Steam: =EBS= Ztranier [DPT]/ http://steamcommunity.com/profiles/76561198008007768/
Location: Düsseldorf/ GER
glad to see it was not my fault
---
i don't see why not give ban option. the higher ranking admins aren't on, and it would save hassle. it's not like they're going to go wappy and ban everyone until they don't have anyone left to play with.
EASY NOW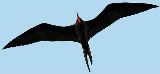 ---
@spawnsy

ok have upgraded all normal admins to be able to sm_ban

But it would still make good practice, if you do ban someone to put name, id and why here..
---
@taran @Taran capitalisation is key mate!
seconded.
name and brief description of reason.
i think that used to be a preference at one time. maybe not quite a rule? don't quite recall.
EASY NOW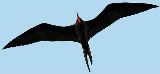 ---
Petty Officer

Posts: 42
Joined: Tue May 10, 2016 9:42 pm
Gender: Male
Location: My House
"SharkBait" STEAM_0:1:34006040
Wednesday 00:05. Bit of a disgruntled player. Blaming others through false accusations for his deaths, called a Russian player an idiot because he let a couple of bots past him in the smoke... Nothing serious, just dicky.
Typed something about the spawn protection not being set up properly on the server after he died but didn't finish. I asked him if he'd like to finish the sentence to which he mentioned something about NWI.
Suggested "If you don't like the way the server is set up I suggest you leave."
Called me a Beta cuck... Or something? Then left.

Decided against any Admin action as I was under a different name and his attitude and poor choice of typed words was the only issue.
Don't believe any action is needed. Could be a rough evening for 'em.
UncleRedDevil
---
Who is online
Users browsing this forum: No registered users and 1 guest