Warrant Officer

Posts: 1118
Joined: Sat Apr 29, 2017 9:35 pm
Gender: Male
Twitter: https://www.twitter.com/0v3rz34l0u5
Facebook: https://www.facebook.com/0v3rz34l0u5/
Location: Cambridgeshire
That is why I asked the question!
overzealous
(adjective)
Too zealous; too enthusiastic or fervent.
"With his overzealous attempts to impress, he only managed to annoy them."
Profile Picture Credit
---
Is this why my luggage keeps going missing?
Anything worth shooting is worth shooting twice. Bullets are cheap and lives are priceless.
---
black/yellow/beige/white pillow case.
EASY NOW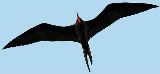 ---
Who is online
Users browsing this forum: No registered users and 3 guests