Warrant Officer

Posts: 1055
Joined: Sat Apr 29, 2017 9:35 pm
Gender: Male
Location: Cambridgeshire
---
---
Captain

Posts: 1057
Joined: Fri Oct 21, 2011 6:12 pm
Gender: Male
Twitter: https://twitter.com/stevesmediasolu
Facebook: https://www.facebook.com/srw1966
Location: From Leeds, live in Scarborough
Well ive binge watched the last 4 episodes of Tin Star today and i must say its been very good. The stunning scenic backdrops in UHD was just eye candy and i was surprised just how good an actor Owen from Corrie is. As im not a big TV watcher i know little about Tim Roth but if this is an example of his work i may find myself delving deeper. A good set-up for a 2nd series at the end as didnt think the script was paving the way for one.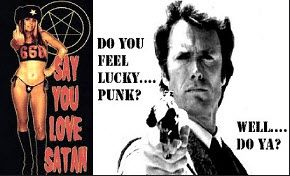 Dip me in honey and throw me to the lesbians!
---
Admiral Of The Fleet

Posts: 3938
Joined: Mon Jul 30, 2007 10:10 am
Gender: Male
Twitter: http://www.twitter.com/age_dub
Location: Essex
Contact:
I thought Tin Star started off well and then ended really poorly. It just made no sense at all by the end. Weak.
HILARIOUS Youtube videos
--->
Donate to keep EBS alive
<---
If you have problems, be sure to check the
Guides Section
for simple idiot-proof guides with screenshots 'n' all.
---
Vice Admiral

Posts: 3843
Joined: Sat Apr 19, 2008 3:22 pm
Gender: Male
Location: Birmingham
Contact:
---
SWO

Posts: 1386
Joined: Thu Jan 31, 2008 2:26 pm
Twitter: http://twitter.com/ohsosharp67
---
Warrant Officer

Posts: 1055
Joined: Sat Apr 29, 2017 9:35 pm
Gender: Male
Location: Cambridgeshire
---
---
Vice Admiral

Posts: 3843
Joined: Sat Apr 19, 2008 3:22 pm
Gender: Male
Location: Birmingham
Contact:
---
Warrant Officer

Posts: 1055
Joined: Sat Apr 29, 2017 9:35 pm
Gender: Male
Location: Cambridgeshire
---
Who is online
Users browsing this forum: No registered users and 2 guests