I love the shirt
Will defo be ordering one or two
---
get on with it then mate. you dont' have time to mess about here. we need solid numbers asap.
EASY NOW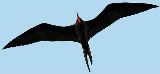 ---
ok, so most people have said nothing about liking or not liking the layout. Age doesn't want one, and i have an idea why. age, projectblue, and bennett have all suggested altering it. putting teffies logo where the coat of arms is, with the name underneath, and moving the coat of arms to a sleeve? i really want age to have one, and i'll pay for it myself, but i really want him to like it too. or at least accept it: he's the boss after all.
should we do that? objections anyone?
will @Age now accept that?
EASY NOW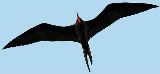 ---
SWO

Posts: 746
Joined: Sat Mar 29, 2008 7:06 pm
Gender: Male
Well I would like to see the coat of arms somewhere on the shirt, and the sleeve might just be the best place for it. So then we can replace the coat of arms on the chest witht that of teffie and then everyone is happy? Either way coat of arms or not, thats not something that would put me off from buying a shirt. As long as we can make everyone (or at least the vast majoraty) happy.
---
Warrant Officer

Posts: 1188
Joined: Mon Apr 06, 2009 8:34 pm
Gender: Male
Location: portsmouth uk
personally I like it as in the mock up, why put the name on the back ,or anything on the back no one can see anything if its behind you, if it was possible add another ebs logo on the back but otherwise leave it as in bills mock up, it does what it says on the tin, for me.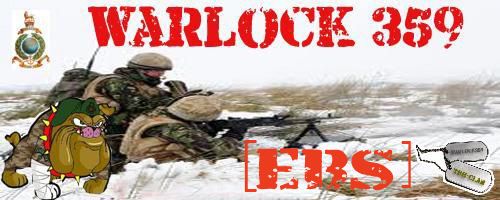 ---
spawnsy

wrote:

↑

Tue Jul 11, 2017 3:43 pm

All possible ,do you have the EBS 10 image in jpeg or pdf format or can I obtain this on line anywhere ? .
Also do you prefer embroidery on the back or corporate quality vinyl ?
Can give you a price when I have all this information from you , regarding a mock up think you have done a good job, logos as you said need to be a little higher , otherwise that's how it's going to look, but we can mock one up once I have the EBS 10 image.
Let me have this info ASAP.
We could embroider a sample once we have The EBS10 logo sorted.

So, is everyone happy? All embroidered. Both logos front. Name back. Speak now, we have to be quick.
I word of advice guys, My cricket club had all their shirts embroidered unfortunately after about 4 washes the stitching shrank big time.
causing the shirt to go out of shape.
This does not happen with vinyl .
Maybe ask the shirt providers if they use pre shrunk cotton
EVL
---
Vice Admiral

Posts: 3844
Joined: Sat Apr 19, 2008 3:22 pm
Gender: Male
Location: Birmingham
Contact:
FFS. I'm so glad I don't work in the print trade anymore, customers used to drive me up the wall, when they couldn't make their minds up.
The last lot of shirts haven't shrunk, well mine hasn't.
---
Vice Admiral

Posts: 1622
Joined: Sun Sep 19, 2010 8:40 pm
Twitter: Tw@tter? No - I'd rather die
If you ask 10 people for an opinion you will get 11 versions.
@Spawnsy - Totally accept the point about the shirt company doing it, I was just adding input.

@Evl-Two - If the embroidery shrank then there was a problem with the shirt and or the embroidery, not the fact that vinyl print is better than embroidery. It isn't.

If Age doesn't want one that must mean he doesn't like it. So if he doesn't, what's wrong with it? And how can it be changed so he is happy enough to want to wear one?
"When you pour water in a cup, it becomes the cup. When you pour water in a bottle, it becomes the bottle. Water can drip, water can crash. Become like water my friend."
Bruce Lee.
---
Democracy stinks.

Dont give people the vote, look at trump and Brexit.

You cannot please everybody..although its always good to try until it fails.

should add well done for trying and I am happy to go with the flow.

@age what say you.
---
Vice Admiral

Posts: 2774
Joined: Sun Mar 08, 2009 12:39 pm
Gender: Male
Location: Over the hills and far away
Contact:
What we need is a nice big target in the middle of the back, something for people to aim for when stabbing!
aka EvilB@stard
Insurgency Config maniac
Putting my hacks on your PC
---
Who is online
Users browsing this forum: No registered users and 6 guests