---
Admiral Of The Fleet

Posts: 3847
Joined: Mon Jul 30, 2007 10:10 am
Gender: Male
Twitter: http://www.twitter.com/age_dub
Location: Essex
Contact:
Who isn't here? Come on....
HILARIOUS Youtube videos
--->
Donate to keep EBS alive
<---
If you have problems, be sure to check the
Guides Section
for simple idiot-proof guides with screenshots 'n' all.
---
Warrant Officer

Posts: 247
Joined: Tue Mar 31, 2009 2:12 am
Arriving 16:30 ish. Brownies are a no no
my oven doesn't work.
---
Petty Officer

Posts: 52
Joined: Mon Oct 12, 2015 10:06 pm
Gender: Male
Twitter: blaynparkinson
Hope you're all having a great time, sorry I couldn't be there this year, will definitely make it next year though
Sent from my E5823 using Tapatalk
---
Vice Admiral

Posts: 3830
Joined: Sat Apr 19, 2008 3:22 pm
Gender: Male
Location: Birmingham
Contact:
Absolute awesome weekend, great to see everyone, plus a few new ones.
BIg big thanks to Rox and Spawns, for being such great hosts. love you both.
---
SWO

Posts: 298
Joined: Sat Sep 18, 2010 10:54 pm
Gender: Male
Location: Cheshire
I would like to reiterate what Bill has said. Another amazing meet with great people. Massive thanks to Rox and Spawns for your hospitality, the chilli was out of this world and the raffle was such a good idea and giggle.
---
Vice Admiral

Posts: 2882
Joined: Wed Jan 16, 2008 10:59 pm
Gender: Male
Location: Birmingham
Thanks roxy and Spawnsy, your hospitality as ever was perfect. Thank you for a fantastic evening
---
Vice Admiral

Posts: 1585
Joined: Sun Sep 19, 2010 8:40 pm
Twitter: Tw@tter? No - I'd rather die
Woo, ace time meeting up with old and new. The raffle game was ace idea, and the chilli yummy. Thanks to Spawnsy and Rox for hospitality at their house.

But what about the cheesecake Age had delivered from some sexy online cheesecake vendor I hear you ask? It was bloody lovely, thanks Age is the answer.

Really good to meet new people who are filling the halls of EBS with joyous and slightly camp laughter. Roll on next year (when I will bring a chair I can get out of or get my knee fixed - either one will do).
"When you pour water in a cup, it becomes the cup. When you pour water in a bottle, it becomes the bottle. Water can drip, water can crash. Become like water my friend."
Bruce Lee.
---
Vice Admiral

Posts: 3830
Joined: Sat Apr 19, 2008 3:22 pm
Gender: Male
Location: Birmingham
Contact:
Yeah, thanks Age, the cheesecakes were indeed awesome.
---
What a great bunch of people. It's a pleasure to host a party for you all.

Thanks to Mrs.S for not only allowing the meet yet again, but also for buying the presents for the silly raffle while I was at work, wrapping them, buying and then cooking the ingredients for the chilli to feed everyone. I really am a lucky man to have such a person in my life. I'd be lost without her.

Thanks to Age for his continued investment of his time and commitment to keep us all happily gaming on, but also for his continued friendship though the years. He was also kind enough to give me not only a custom t-shirt, but also [with te help of a generous donation from eyzpick] for providing the party with no less than 3 cheesecakes.

Thanks also for: cleaning up after yourselves,
helping to set up and pack away the tarp, gazebo, and for rearranging furniture too,
the gifts and cards.
and finally for coming.

It's all for nothing if people don't come. It is what it is because of the guests. I sincerely hope that everyone enjoyed themsleves and would like to come again. Everyone is most welcome.
EASY NOW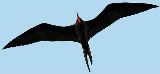 ---
Warrant Officer

Posts: 173
Joined: Mon Jan 12, 2015 11:44 pm
Gender: Male
Big thanks to Spawnsy and Roxi for opening up your house to us muppets!!! A great weekend!
The resident muppet ...
---
Who is online
Users browsing this forum: No registered users and 6 guests