Vice Admiral

Posts: 2910
Joined: Wed Jan 16, 2008 10:59 pm
Gender: Male
Location: Birmingham
No Satan they're not Leeds fans
---
Captain

Posts: 851
Joined: Mon May 23, 2011 10:19 pm
Twitter: End it now
Facebook: http://www.facebook.com/KernowBysVyken
Location: Gwithian, Kernow
---
SWO

Posts: 309
Joined: Sat Sep 18, 2010 10:54 pm
Gender: Male
Location: Cheshire
RIP Gary Speed YNWA
---
Captain

Posts: 1049
Joined: Fri Oct 21, 2011 6:12 pm
Gender: Male
Twitter: https://twitter.com/stevesmediasolu
Facebook: https://www.facebook.com/srw1966
Location: From Leeds, live in Scarborough
Very sad news with Gary Speed he was appreciated highly in the world of soccer and still at Elland Road, be interesting to see what unfolds,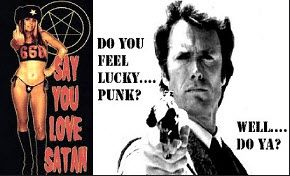 Dip me in honey and throw me to the lesbians!
---
Vice Admiral

Posts: 2910
Joined: Wed Jan 16, 2008 10:59 pm
Gender: Male
Location: Birmingham
---
Vice Admiral

Posts: 3777
Joined: Sat Apr 19, 2008 3:22 pm
Gender: Male
Location: Birmingham
Contact:
---
SWO

Posts: 1373
Joined: Thu Jan 31, 2008 2:26 pm
Twitter: http://twitter.com/ohsosharp67
R.I.P WhiteWolf69
Goodnight Ma xxx
---
Sub Lieutenant

Posts: 170
Joined: Sun Oct 16, 2011 9:12 pm
Gender: Male
Steam: aferg01
Facebook: https://www.facebook.com/tonyferg
Location: West Brom
Thursday nights, Channel 5......
---
Ferg wrote:Thursday nights, Channel 5......
Oh dont. Its going to take a long time to get over this. It was my birthday yesterday and i had a face like a smacked bum.
The thing is, i travel to most away games with the club. This season i couldnt do the group stages so i said i would do the knockout rounds. Every season i never know where my holidays are going to be. Now that we are in the Europa league we have places like Romania! I aint going friggin there. The only good side to all of this now is that i save about £1500 on tickets, plane flights, hotels etc. Atleast that cheers me up abit.

---
Vice Admiral

Posts: 1590
Joined: Sun Sep 19, 2010 8:40 pm
Twitter: Tw@tter? No - I'd rather die
Never mind T - You can put the money into buying a proper sports car. But get a black one, not red. That way you can say it's the away strip, but it also doubles a mourning colour
Not My Circus, Not My Monkeys.
---
Who is online
Users browsing this forum: ohsosharp and 5 guests