Petty Officer

Posts: 69
Joined: Thu May 24, 2018 7:04 pm
Gender: Male
Twitter: @HooglandMike
Just buy it Vaag. Blowing up Rotterdam is the only argument you need to buy it
---
FaithlessMonk

wrote:

↑

Wed Oct 10, 2018 10:51 am

Just buy it Vaag. Blowing up Rotterdam is the only argument you need to buy it
An AJAX fan i presume..
---
Warrant Officer

Posts: 1186
Joined: Tue Apr 18, 2017 3:06 pm
Gender: Male
Steam: =EBS= Ztranier [DPT]/ http://steamcommunity.com/profiles/76561198008007768/
Location: Düsseldorf/ GER
---
Vice Admiral

Posts: 2881
Joined: Wed Jan 16, 2008 10:59 pm
Gender: Male
Location: Birmingham
I think he called Vaaaaaag a rotter
---
Captain

Posts: 1051
Joined: Fri Oct 21, 2011 6:12 pm
Gender: Male
Twitter: https://twitter.com/stevesmediasolu
Facebook: https://www.facebook.com/srw1966
Location: From Leeds, live in Scarborough
SHOULD EBS GET A SERVER CAN I REQUEST THE FOLLOWING? We accept the game mechanics and what that allows, accept its a game, accept its not real life, accept its for fun, accept some players are just better than others, accept some players are older and not as reactive or elite, accept some players need to do what they do as they are not as good as you, accept this is a community not a hardcore gaming clan, accept some tolerance of losing and realisation that negative KDR or losing is not going to impact your life in the real world. PLEASE.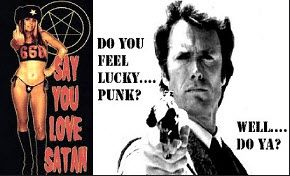 Dip me in honey and throw me to the lesbians!
---
Warrant Officer

Posts: 1112
Joined: Sat Apr 29, 2017 9:35 pm
Gender: Male
Twitter: https://www.twitter.com/0v3rz34l0u5
Facebook: https://www.facebook.com/0v3rz34l0u5/
Location: Cambridgeshire
Sounds like a plan. Everyone is equal.
overzealous
(adjective)
Too zealous; too enthusiastic or fervent.
"With his overzealous attempts to impress, he only managed to annoy them."
Profile Picture Credit
---
Vice Admiral

Posts: 2881
Joined: Wed Jan 16, 2008 10:59 pm
Gender: Male
Location: Birmingham
What Satan is saying is that a clan from the Ukraine started playing on the BF1 server and were very good at the game, you know, squad play and working together and all that....you get my point. Myself, Vaag, and the monk then played and played them after all others stropped off and we were beaten by 2 tickets at then end. Despite tantrums it was a good round.

What has pissed off some, is the inability to accept that you, yes you, are not the leet gamer you think you are, get over it.

If you only have one style of play and then meet a group like this, you will get pawned. And no, don't even go there with 'They take 500 rounds to kill' - I was rocking kills with three body shots.

Your lack of skill does not make another player a hacker, as proved tonight and last night.
---
Admiral Of The Fleet

Posts: 3842
Joined: Mon Jul 30, 2007 10:10 am
Gender: Male
Twitter: http://www.twitter.com/age_dub
Location: Essex
Contact:
Which is why we don't engage is clan wars, scrims, competitive play, etc.
HILARIOUS Youtube videos
--->
Donate to keep EBS alive
<---
If you have problems, be sure to check the
Guides Section
for simple idiot-proof guides with screenshots 'n' all.
---
Petty Officer

Posts: 69
Joined: Thu May 24, 2018 7:04 pm
Gender: Male
Twitter: @HooglandMike
Vaag

wrote:

↑

Wed Oct 10, 2018 11:36 am

FaithlessMonk

wrote:

↑

Wed Oct 10, 2018 10:51 am

Just buy it Vaag. Blowing up Rotterdam is the only argument you need to buy it

An AJAX fan i presume..
What gave it away
haha.
And yes those Ukraines are just good. Sure sometime the lag kicks in a bit. But for the most hand it is what Stujb is saying. We suck, they don't. They run and work together as a real squad. Something to learn from
. Even later on I was with Doos and Sidextm and sticked together. This turned out great! We won more battles and even rounds. So the point from this is that you can learn from better performing players and adept your own playingstyle....
---
We used to play like that.
2142 with commanders and sl spawns. We had some great squad leaders who others loved to game with and some really competent commanders. We could be really tight sometimes. We often used to wipe the floor with the opposition and get moaned at for clan stacking. Then the more like cod it became the more we played it like cod. It's been like that for years now. It is a little sad, looking back.
EASY NOW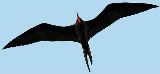 ---
Who is online
Users browsing this forum: No registered users and 5 guests