So I picked up a cheeky Humble Bundle for a mere $10 and in it was ATS. I'm a bit of a simulator fan, but sometimes they can leave you a bit, well, bored.
But I love this. It looks and feels great! You get 3 states to explore; California, Nevada and Arizona.
Start with zero money and build. Do the jobs, buy a truck, earn money do upgrades to your truck. If you have experienced Euro Truck Simulator, this is the same but with big rigs and straighter roads.
Top tip if you are thinking of getting this, get the mega loads expansion pack for a couple of quid. It gives much bigger trailers which make for much harder tests of skill.
You can use the in built photo editor to get some great images. Here is an example of what happens when you try to use your phone whilst driving.....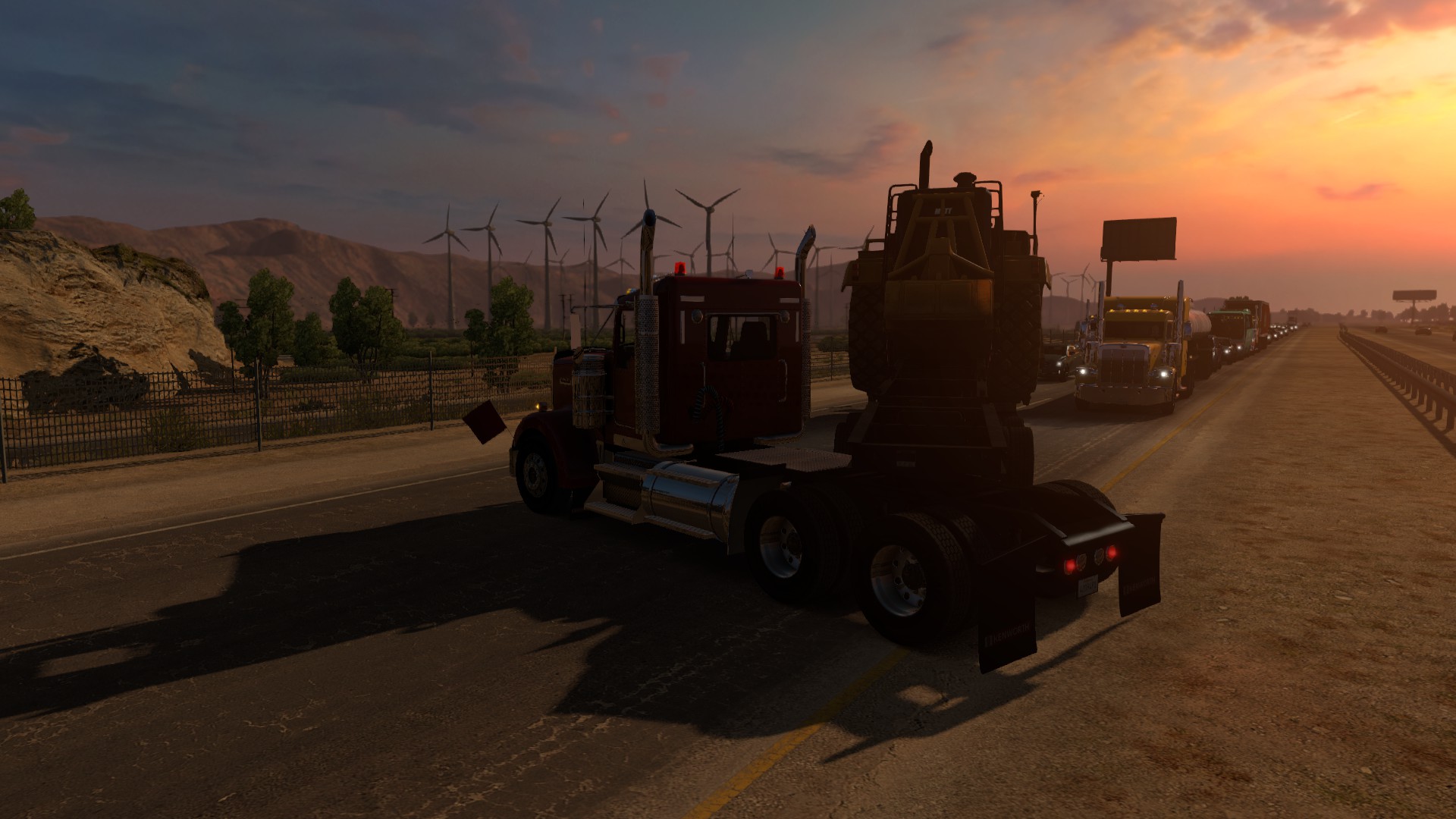 Had a little break, murdered a hooker (joke, it's not GTAV, there aren't any) early morning set off with a 60t Road Scraper.