Captain

Posts: 1046
Joined: Fri Oct 21, 2011 6:12 pm
Gender: Male
Twitter: https://twitter.com/stevesmediasolu
Facebook: https://www.facebook.com/srw1966
Location: From Leeds, live in Scarborough
i only back up Ohso's porn for him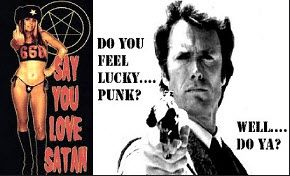 Dip me in honey and throw me to the lesbians!
---
SWO

Posts: 1571
Joined: Sun Sep 19, 2010 8:40 pm
Twitter: Tw@tter? No - I'd rather die
Only because your mum's on it and she can't play her VHS collection any more............
Not My Circus, Not My Monkeys.
---
Warrant Officer

Posts: 938
Joined: Sat Apr 29, 2017 9:35 pm
Gender: Male
Location: Cambridgeshire
I use OneDrive mainly. Used to use Dropbox but Office 365 is the same price for 5TB and not 1TB. Plus you get the Office Suite thrown in.
---
Chris_86
Yeah OneDrive's really good, and to boot they're adding support for offline files starting with the next Windows 10 update, meaning that you can see whopping archives and manage them, but they're not physically on your drives, which is what you need.
---
Leading Rate

Posts: 26
Joined: Tue Jun 27, 2017 7:03 pm
Gender: Male
Facebook: https://www.facebook.com/marius.jacobs
External hard drive for most of my pics and other stuff but I personally think its a con to back up on external sites as I have to date not been unable to retrieve lost files from broken hard drives and if your PC fails you can always retrieve stuff if you know how. its a money making scheme to fill your drives with backups and run out of space or having to buy online storage. my opinion.
---
Vice Admiral

Posts: 2744
Joined: Sun Mar 08, 2009 12:39 pm
Gender: Male
Location: Over the hills and far away
Contact:
Knowing IT systems and the weak link in IT systems (humans), I would never trust online storage that I don't control for critical/personal data.
I have a personal NAS that after very careful config, I can access from the internet using an encrypted tunnel.
Work host their own cloud storage (which I built & manage)
aka EvilB@stard
Insurgency Config maniac
Putting my hacks on your PC
---
there is nothing on my pc that i can't afford to lose. i buy hard copy music and films. done. fuck all this faffing about crap.
EASY NOW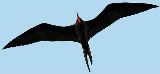 ---
Vice Admiral

Posts: 3728
Joined: Sat Apr 19, 2008 3:22 pm
Gender: Male
Location: Birmingham
Contact:
I backup to dvd, just documents eg, Photoshop, Illustrator, Cinema 4d files only.
---
Warrant Officer

Posts: 938
Joined: Sat Apr 29, 2017 9:35 pm
Gender: Male
Location: Cambridgeshire
Backup software is always a bit of a grey area. At work we use VEEAM but that would be completely OTT for personal use. Instead, I just backup my files into Office 365. Benefit of that is I can access them on my iPhone.
---
Who is online
Users browsing this forum: No registered users and 1 guest